Attention
Arthritis Sufferers

, Free Event For You
New Arthritis Workshop Reveals The 3 Keys to Feel Younger and Feel Stronger Naturally Without Aches, Pains and Stiffness.
Tuesday, Dec 17th
6:00 PM
722 Allegheny St #2 Dauphin, Pennsylvania 17018
Enter Your Info Below To Register For The Workshop

We value your privacy and would never spam you
THIS FREE WORKSHOP  IS FOR YOU IF:
1

You've missed work due to stiffness or joint pain

2

You've missed out on family vacation or activities you love because you're afraid of aggravating your Arthritis

3

You've found yourself worrying more about your pain, numbness, and tingling rather than living your life.

4

You've TRIED EVERYTHING and just want to get back to normal.
What Do Others Have To Say About The Arthritis Workshop?
"After having a knee replacement, I began to experience rather severe and frequent lower back pain. While I've tolerated mild to moderate back pain on occasion for several years, the onset of more severe pain following my knee replacement prompted me to seek relief. Fortunately, Dan Hinnerschitz happened to be scheduled as a dinner speaker at our local Lions Club where he discussed the various aspects of lower back pain and the benefits that could be obtained from physical therapy…I immediately scheduled an evaluation with Dr. Dan at Madden Physical Therapy's Dauphin clinic. Long story short… Dr. Dan's style of physical therapy including manual manipulation did the trick to minimize my recurring episodes of severe SI Joint pain, as well as further improve the mobility of my new knee. I have nothing but praise for Dr. Dan and the kind and courteous folks currently staffing the Dauphin clinic…thanks Dan, Britany, Natalie & Leslie!"
Jim F.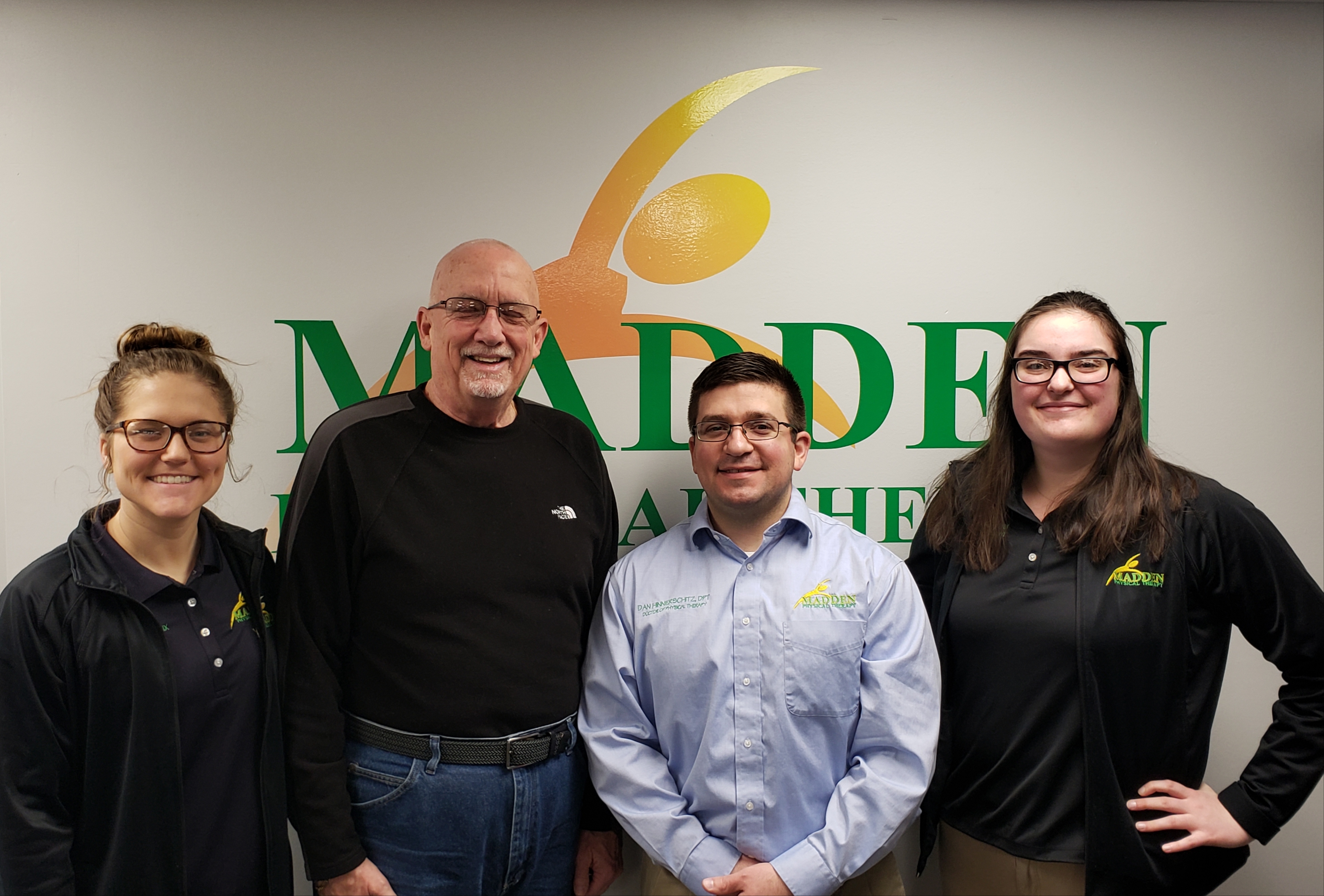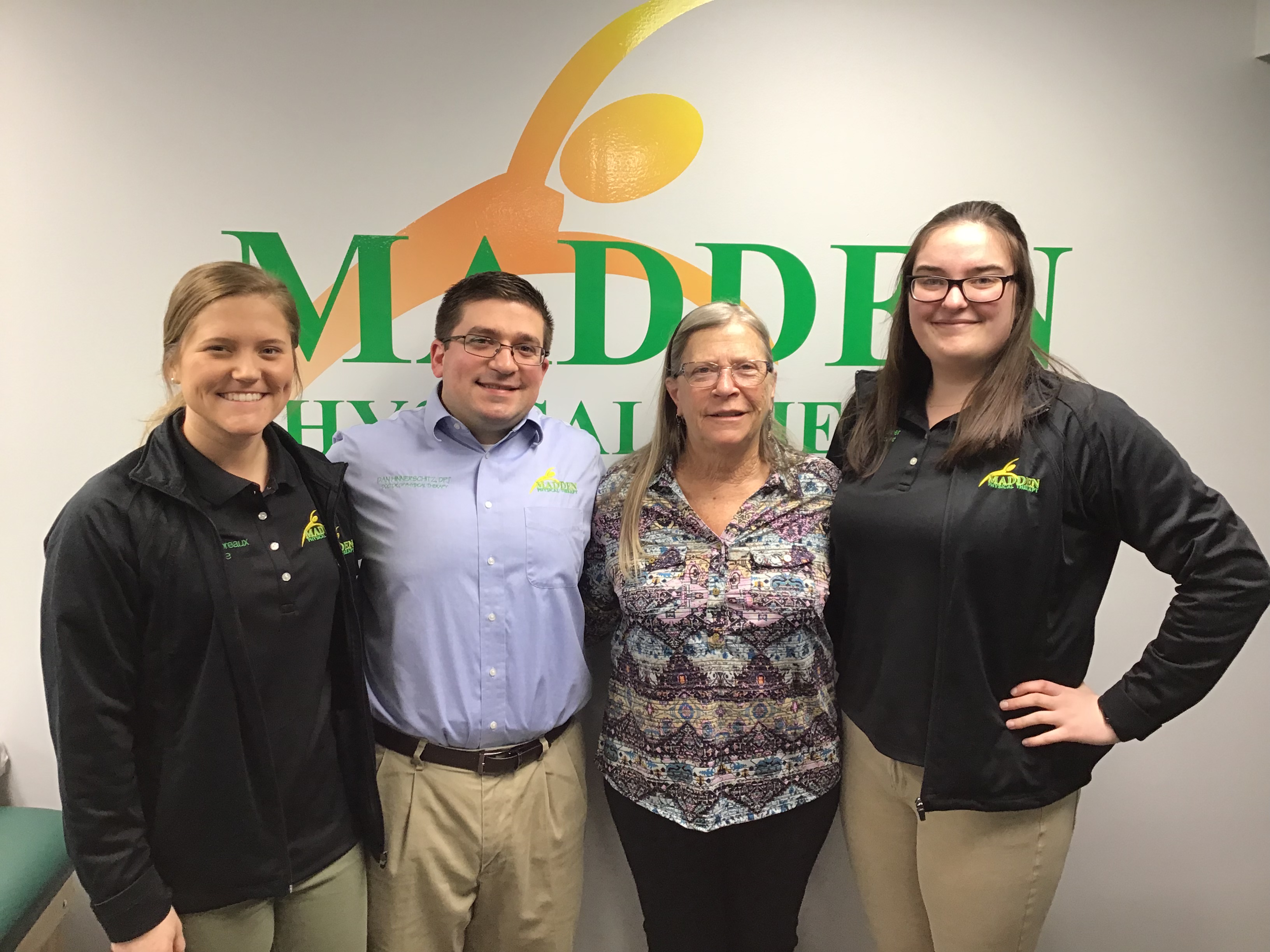 I came here thinking I would soon need to use a walker for mobility. I had severe pain in my hip and it was painful to climb stairs. I had to use the handrail to pull myself up the steps. The first day I had tremendous results. Dan and Britany worked with me as well as Natalie and Leslie. Dan was able to design an exercise routine for me that helped to strengthen up my muscles. He also discovered my right leg was shorter than my left so he gave me a lift to use in my shoes. This further improved my ability to walk. Now I can climb stairs without pain and without having to use help.
Marty M.
I was having lower back and hip pain which was causing pain and discomfort while walking, getting in/out of a car, yoga classes and sitting/standing for periods of time. Since starting the PT my pain and discomfort have greatly improved and the activities that previously caused pain, I can now do without a lot of pain/discomfort. Also, I experienced vertigo and Dr. Dan was awesome in resolving this issue too! I want to say thanks to Dr. Dan, Britany, Natalie & Leslie for all their assistance in my PT. Dr. Dan and staff are awesome & ROCK!!
Carol S.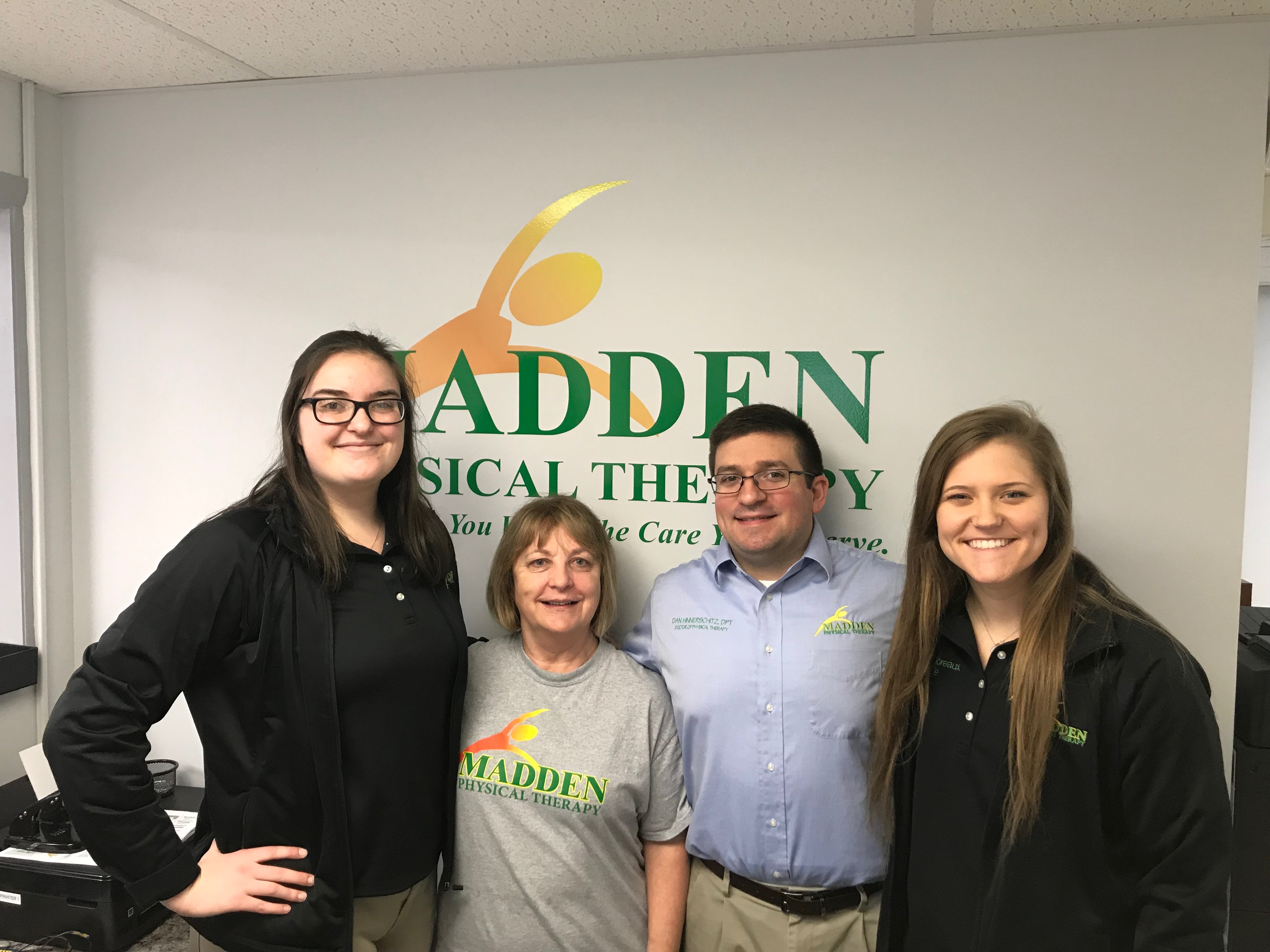 We have limited spots available and space will fill up fast, so register now to avoid missing out.
Enter Your Info Below To Register For The Workshop

We value your privacy and would never spam you